The cloud: an essential part of remote work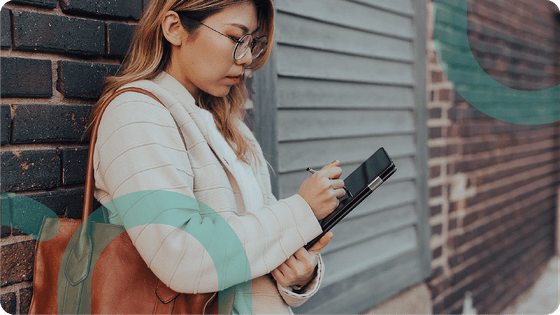 The drastic transition to remote work presented SMEs and multinationals with an involuntary experiment: How do we address new challenges such as remote collaboration, communication and productivity?
Challenges of the hybrid workplace
To ensure organizational continuity, the business world needed to make the transition to the hybrid workplace. This new approach allows employees to perform part of their tasks in the office, and another part at home. We are currently seeing a more flexible work environment, better adapted to the employee's life style.
It is expected that we will continue to work from home even after all the lockdowns. Or at least a few days a week. Not only because we have seen that it is possible, but also because people have been able to experience the benefits. Today, organizations are faced with a couple of key challenges. The hybrid workplace is no longer a short-term solution, it is here to stay.
On the one hand, there are clear benefits such as increased flexibility, better work-life balance and lower CO2 emissions due to fewer people on the road. On the other hand, there are some questions that need to be answered. Isolation, for instance, has a threefold impact: on the employee's state of mind , on the level of collaboration, and on internal communication.
Perhaps the most pressing issue is about infrastructure. As many people are working from home, there is a lot of office space available. Only the creative, architectural minds know what to do with that space. Infrastructure, however, also includes access to data and technology. People who work from home often have to deal with an inferior technological set-up. They simply don't have the same, easy access to important information. How do you solve this as an organization?
Switch to the cloud
The internet has made its introduction in just about every household. It has become an integral part of the basic necessities of human existence. And for those who cannot acces the internet as easily, the employer can provide internet connection at home without making significant costs. Because that's all you really need to be able to work in the cloud, the internet.
Data is key in the twenty-first century. It is no longer valuable to organizations to save all information, programs and systems on their own computer servers. The implementation and maintenance costs are too high. A cloud solution makes an enormous amount of data - including your contracts - accessible through a secure, online connection.
Contract management in the cloud
For most businesses, the customer experience is key. Well, this experience starts internally. By optimizing processes and focussing on efficiency, collaboration with stakeholders becomes much easier. This way, you create value for yourself as well as for your partners.
Managing contracts in the cloud provides more flexibility. All information is accessible in one central place, both at home and in the office. You only need internet to follow up on contracts. The cloud is always online. This flexibility reduces the risk of contracts and related documents getting lost in a mailbox or a less efficient folder structure. Moreover, a series of filters allow to retrieve the right contract much quicker - compare it to an everyday Google search.
Contract management in the cloud is incredibly secure. The risk of losing a contract is minimalized as your contracts are securely backed up. Compared to keeping documents physically, this is a massive improvement. In addition, sensitive information can be protected with reading rights, so that only those responsible are able to access the contract.
Contract management usually involves several people and departments. Legal, Finance, Procurement, Purchase, etc. all deal with contracts. Cloud solutions make online collaboration and contract flows evident, which entails that the right people are involved in the process at the right time. Many organizations want their contracts managed by the people closest to the business. Enabling decentralized management in a centralized environment, that's the essence here.
Finally, ease of use plays a key role in contract management in the cloud. A tool like Contractify is built in such a way that managing contracts is very straightforward. You get a clear overview of the current contracts and associated tasks. By automating the process you also keep control of the workload. Less time and energy is spent on creating and following up a contract.
Conclusion
By focusing on flexibility, security, collaboration and ease of use, contract management in the cloud provides a strong answer to the challenges of the hybrid workplace. People who prefer to work from home are not set back and have easy access to the necessary information, just like their colleagues in the office. Working in the cloud makes your organization more agile and will enhance overall performance.
How can you facilitate your remote work?
Schedule a meeting with our experts: they will help you outline the contract strategy that best suits your organisation, even in changing circumstances.