A digital environment for contract management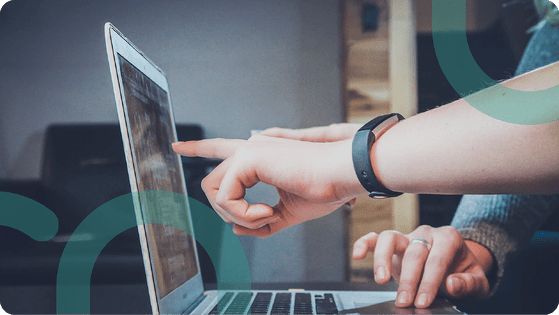 The demand for tools providing online meetings and e-signing is higher than ever. Why? Because management realizes that digitalization is crucial to achieving more efficiency. Yet, contract management is often overlooked or partly tackled in this process. Still, the need for digitalized, structured and efficient contract management increases every day. This article helps you navigate your way to digital solutions to digitize and improve your contract management process.
From digital signing to contract compliance: digitizing the complete contract lifecycle
A digital signing solution offers the possibility to digitally send out contracts to both internal and external stakeholders by following a straightforward approval flow. This is where the majority of tools stop: the contract is signed. Now what?
To make sure that the contract you so meticulously negotiated and finally got signed, it actually needs to be followed up on after signing too. That's where contract management software comes in. A signed contract does not disappear in a random mailbox or on some server. Instead, it is stored in a digital vault, in which the preferred access rights are applied immediately. All contract-related documents are centralized in 1 platform and contract milestones get follow-up tasks attached to them.
The four pillars of efficient digital contract management
A performant contract management software must always contribute to the 4 pillars of excellent contract management:
Pillar 1 - Centralization
Centralizing all contracts and accompanying documents on one platform should be easy. In a tool like Contractify, you can send any document to the tool to make sure it is instantly stored with the right contract. Ongoing contracts can be digitized in a matter of seconds with the help of AI-contract data analysis, like Ada.
Once all your contracts are centralized, custom search filters built into your contract library should enable you to locate and consult any contract in a few clicks. Ideally, you'll also find the NDA, DPA, general terms & conditions, mails and other addenda that are linked to it, in the same search.
Pillar 2 - Proactivity
Did you know that 70% of all contracts are tacitly renewed without being relevant to the organization? You probably recognize the following situation: you receive an invoice from your supplier for a service or product you actually wanted to suspend. When you take a closer look, however, the contract seems to be tacitly renewed for one year or more. Proactive follow-up of notice periods and expiration dates helps you to stop losing money. In a contract management software, you're alerted of any upcoming contract milestones that might require your attention.
Pillar 3 - Follow-up
More often than not, certain rights, obligations and other arrangements surrounding a contract are being heavily negotiated. Yet, 30% of those agreements are not executed due to a lack of follow-ups. A performant contract management software gives you an overview of all contracts and guarantees consequent follow-up of all kinds of arrangements, such as indexation, discounts and warranties.
Pillar 4 - Clarity
The result of many negotiations are drawn up in an email or addendum, and attached to the contract. We do not have to tell you how important it is to keep such arrangements close to the contracts in order to follow them up correctly. But how do you manage this when there's no clear procedure?
We often hear that the management tends to trust its staff to manage the contracts as it should. Yet, you can never be 100% sure, unless you use a contract management tool. A digital contract management environment helps you centralize, manage & follow-up contracts in a consistent, structured way, across departments. In short: it's a centralized environment for collaboration, even in a decentralized organization.
The increasing demand for free trials of Contractify proves that entrepreneurs realize how important it is to have all contracts available. Be it at home, on the road, or at the office. If you want to be able to check specific clauses, such as force majeurs anytime, an expert contract management software, like Contractify, will be your perfect help.
How can you get started with contract management in no-time?
Schedule a meeting with our experts: they will help you develop a personal contract management strategy. 100% tailored to your organisation! Or get started right away with a free trial.