Digitalization – Contract management and corona crisis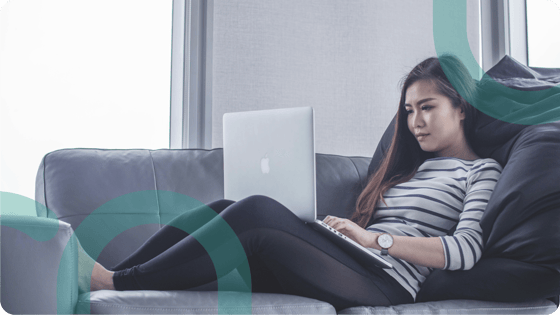 Due to the COVID-19 pandemic, organizations face a host of unprecedented challenges. After an initial focus on ensuring employee safety, management's attention shifts to more general business continuity. Below, we list some concrete actions you can take regarding contracts and suppliers.
1.
Digitize
With more and more employees obliged to work from home, it becomes all the more important for organizations to adapt their internal processes and tools to the new situation.
Those organizations that have already gone through the digitization exercise and have chosen the right solutions to do so, are now able to react a lot faster to the crisis.
So far, the organizations' need to digitize their contracts and start managing them proactively, have remained underexposed.
The courageous attempts to list contracts in Excel often turn out to be insufficient. The contracts themselves are often not digitized. Therefore, they cannot be consulted from home, nor made accessible to multiple parties.
The ideal solution is to ensure that all contract documents are stored in a special contract management system. This ensures a higher degree of security and makes it easy for different parties to access the documents remotely.
With many employees working from home, the time is ripe to instruct them to scan their mailboxes and personal folders on the server for contract documents and useful e-mail communication related to contractual agreements; and forward them to a digital vault.
Moving contract documents to the cloud is already a wise move under normal circumstances and therefore certainly is in the current climate.
‍
2. Analyze
One of the consequences of the Covid-19 pandemic is that some contractual obligations, such as promised takings or cessation clauses, will be scrutinized in the coming period.
Think how easy it would be to find all this information in one central place with immediate access to important information, such as renewal dates or other contractual agreements. Gain insight into the most business-critical contracts and make it possible to share these contracts with the stakeholders involved as well.
One of the stakeholders that will certainly play a role in the situation of a force majeure is the legal advisor.
In our contract management software, Contractify, it is perfectly possible to give an external legal advisor temporary or permanent access to a number of contracts in order to have them scanned.
3. Talk to your suppliers
After the audit, it is time to discuss the next steps with the contracted parties and suppliers. Again, keeping track of and following up all new agreements in the form of e-mail communication, addenda to existing contracts or new contracts will be of great importance.
All this saves valuable time, generates reliable and up-to-date information and contributes to a stable platform for further growth.
If your organization is currently experiencing some of the problems outlined above and looking for positive next steps, contact us at Contractify. Our experts will assist you with the right advice based on their experience.


To assist organizations in their quest, we are happy to provide our software free of charge for 14 days.
During this period you can:
- Make use of all functionalities of the software;
- Use an unlimited number of licenses;
- Use unlimited storage space;
- Participate in live webinars free of charge;
- Grant an external lawyer access to the environment;
- Make use of 5 free digital signatures.
‍
Interested? Try our free trial!
That's 14 days of enjoying all features, no payment required.