Contractify & Deloitte Legal join forces to support legal departments with reliable and affordable contract management solution
Deloitte Legal and Contractify have built an affordable end-to-end contract lifecycle management solution for the Belgian legal market, connecting Contractify's contract management software to Legau, Deloitte Legal's contract automation software. Deloitte Legal will add its legal and paralegal expertise to Contractify's solution to support clients to streamline their processes in order to fully experience all the benefits that Contractify and Legau offer.
Why did Deloitte Legal choose for Contractify?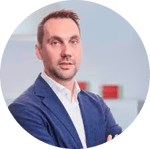 Jan Roggen, Director of Legal Managed Services at Deloitte Legal: "Talking with clients in Belgium, we noticed that they struggle with finding a reliable, yet affordable, solution for contract management with limited implementation costs. We recognised that Contractify is a great, cost-efficient and reliable partner for many clients, and we are excited to combine forces to change the way legal services are delivered."
Through this partnership, Contractify and Deloitte Legal provide a one-stop-shop for Belgian legal departments looking for a reliable, yet affordable contract management solution. It enables legal departments to create value for their business, while transforming the way in which legal services are delivered and consumed.
Completing the contract management lifecycle
Legau is a contract automation software that has been developed by Deloitte Legal Belgium. It brings both constancy and quality to the contract generation process by automating manual work, thereby dramatically increasing the speed of delivery lead times. Legau offers automated templates enabling users to create contracts and legal documents adjusted to their specific needs through the use of an intuitive questionnaire.
Christoph Michiels, Innovation partner of Deloitte Legal: "Deloitte Legal aims to be the law firm of the future. We deliver on that promise by partnering with great legal tech providers such as Contractify, where we can combine technology with our legal and paralegal expertise."
Combining legal expertise and top-notch contract automation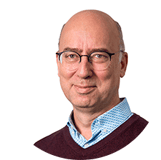 Contractify is a leading software provider in Belgium for post-award contract management. Contractify helps businesses centralise, manage, and sign all contracts in one secure, cloud-based platform, which provides a full overview of all vital contracts. It also enables contracts to be signed faster through adaptable signing and approval flows, allowing users to monitor the end date to avoid unwanted automatic renewals. In addition to all these features, Contractify will launch a new AI-feature this year, which will allow clients to register contracts up to five times faster.
Steven Debrauwere, CEO and Co-founder of Contractify: "We are excited to combine our leading software for proactive contract management with the legal and paralegal expertise of Deloitte Legal to broaden our reach."
This article also appeared on Bloovi, The Global Valley, Legal Tech Blog, The Artificial Lawyer, Lexgo, Accountancy Vandaag.
Want to know how your legal department can run smoothly?

Talk to one of our experts to define your ideal contract automation strategy.