Who should be involved when signing contracts?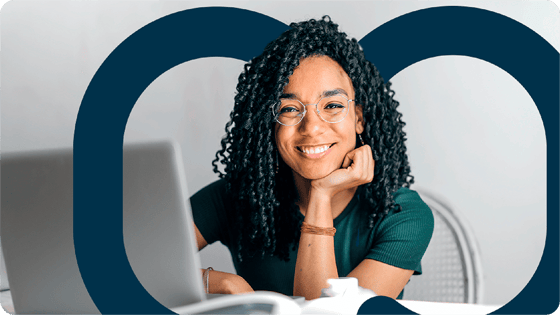 When your business grows, you see that contract responsibilities quickly disperse throughout the organisation. Consequently, signing authority and approval procedures become unclear and prone to confusion. Time to shed some light on how contracts can be revised and signed by the right person, at the right time.
1. Is the contract being signed by the right person?
A company's articles of association and/or shareholders' agreement often state who is authorised to sign what. However, suppliers cannot be expected to check whether the person who signs is actually authorised to do so. If, for example, an IT supplier receives a contract signed by the IT manager, he may reasonably assume that the IT manager is authorised to sign. It is up to the business to ensure that the right procedures are in place in the organisation to get each contract signed by the right person.
2. Does the contract or document's content match what we need?
To return to the example of the IT contract: is what is described in the contract really the product or service that the organisation needs? To check this, the person who is in contact with a particular supplier should approve the contract. This person is often better informed about the agreements that have been made. Also bear in mind that agreements are often made verbally or in meetings. These agreements are regularly forgotten about in the contract. It is a lost opportunity if you do not get back to your supplier on this.
3. Has a budget been provided?

In every cooperation, old or new, the budget agreements in a contract must be checked by the right people. For example, the IT manager may manage the budget of the IT department, but finance also has its finger in the pie when it comes to budgets. Having both parties take a look at the contract will help prevent problems or discussions in the long run.
4. Is the company not getting involved in things that could get you into legal problems?

Of course, you want to be sure that you are complying with legislation (e.g. GDPR) and that you are not committing to anything that is not intended. For example, you may want to consider specific clauses in non-disclosure agreements (NDAs) and data protection agreements (DPAs). Involving a legal party as a reviewer in the signing process can be helpful in this case, but it is not essential. Above all, make sure that someone checks that the company is not committing to something that is not intended, such as a non-compete clause or an excessively long engagement.
Signing a contract is clearly about more than "who gets to sign this?".
In many organisations, the approval process does not take into account the other 3 aspects
1. content
2. budget
3. legal check.
As a result, we often see that a CEO, director or head of the department who is used to signing everything, is in reality often not sufficiently aware of what is being signed. Consequently, he or she needs to check with each department whether the right person has already reviewed a particular contract. By forwarding the contract internally, you not only waste a lot of time. It also becomes almost impossible to know which contract is where.
The solution: a quick check by people with the right knowledge in one central place.
With a clear approval flow, you can ensure that all contracts are approved with peace of mind and that the rights and obligations of your organisation are always respected.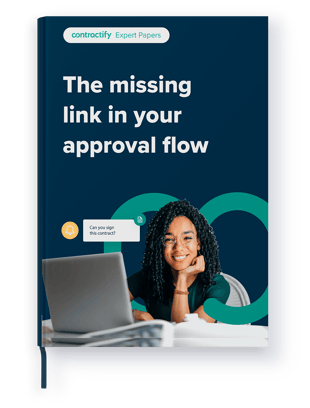 Want to know how to set up such an approval process in your organisation? Download the handy guide and get started today.